RHINO Drip Proof Plugs™
The Toughest Hose Protection Products on the Planet… Period!
Rhino Drip Proof Plugs™
Features & Benefits
High quality oil resistant rubber
Strong, reusable
Protects the environment
Uses
Use RHINO DRIP PROOF PLUGS anywhere hydraulics are in use.
RHINO DRIP PROOF PLUGS are a handy tool for emergency leaks. One plug covers many sizes.
Proper use of product is the sole responsibility of the user.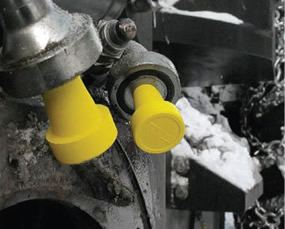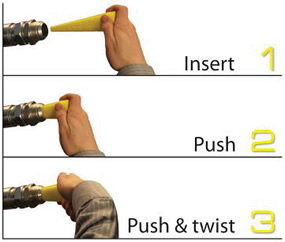 SRM Part#
Size
Bag Quantity
Sealing Range
RPLUG-S
Small
20
-4 thru -6
RPLUG-M
Medium
10
-8 thru -16 Male Pipe (MP)
RPLUG-L
Large
4
-16 Female JIC (FJX) thru -24
RPLUG-K
Mixed Kit
4 Sm
4 Med
2 Lg
RHINO DRIP PROOF PLUGS™ Mixed Kit Packaged in Plastic Bags. (# RPLUG-K)
Rhino Drip Proof Plugs™
Markets
Hydraulics
Vehicle Repair and Maintenance
Forestry
Marine
Agriculture
Industrial
Mining
Rescue
Construction
Building Maintenance
Lifting
Displays
Demolition
Manufactured for Brennan Industries
---
Printable Sizes Chart: